Professional Bicycle Workshop rates based on Industry Standards and the Retail Cycle Traders Australia Inc, including GST of 10%. Labour charges only, Parts not included. All work is carried out by our team of accredited bicycle technicians who guarantee a duty of care and professionalism to all work.
Bookings essential – A $30 workshop fee is payable at time of booking.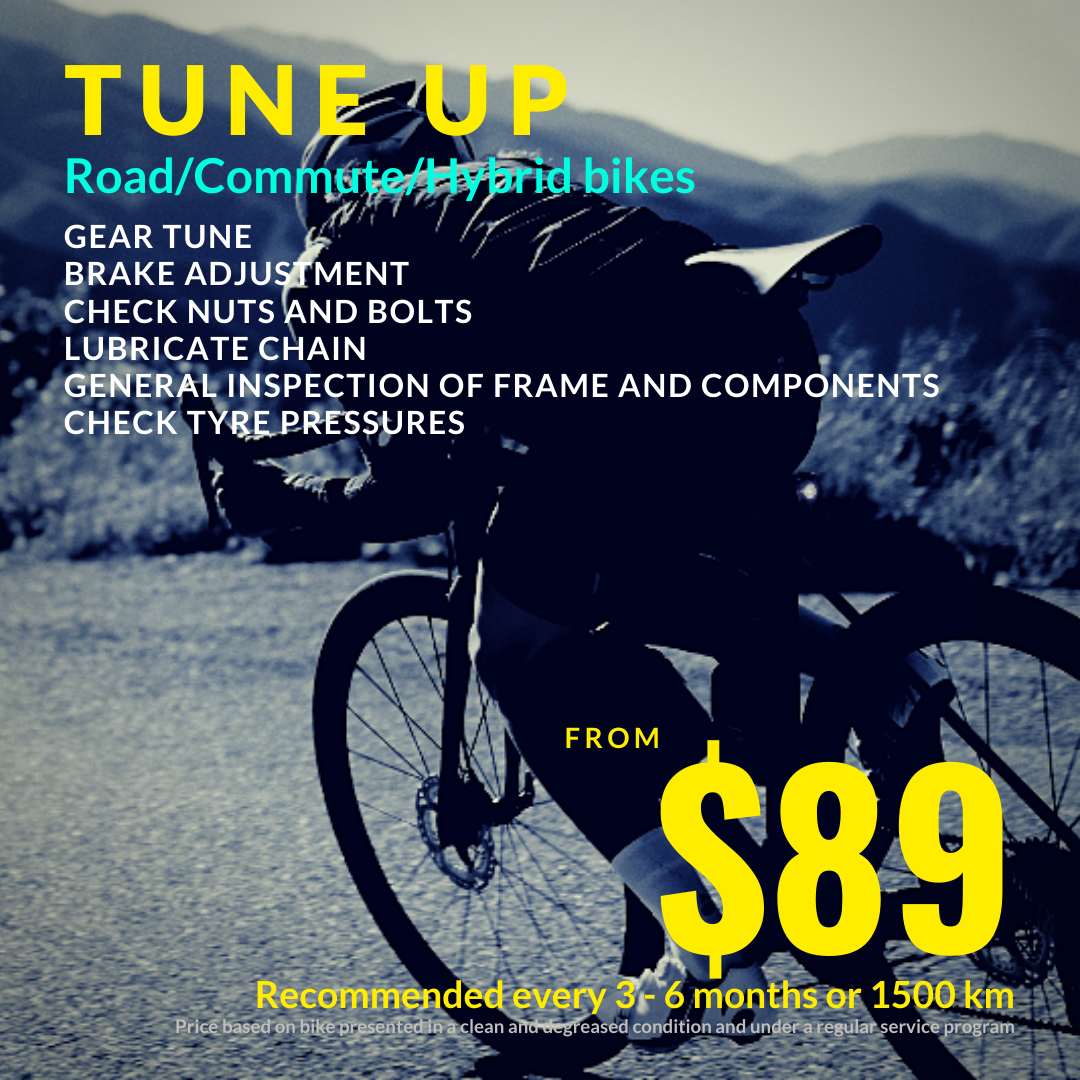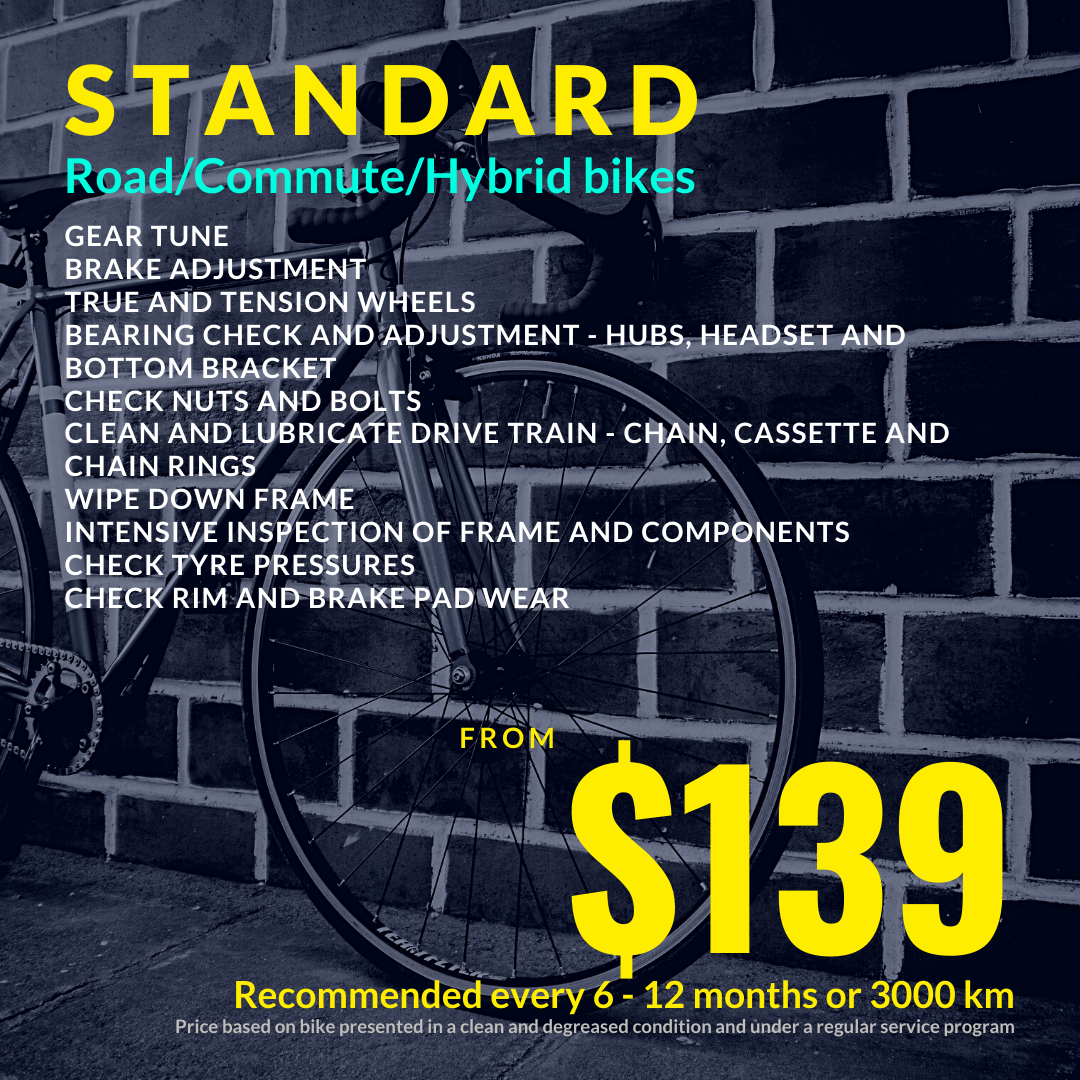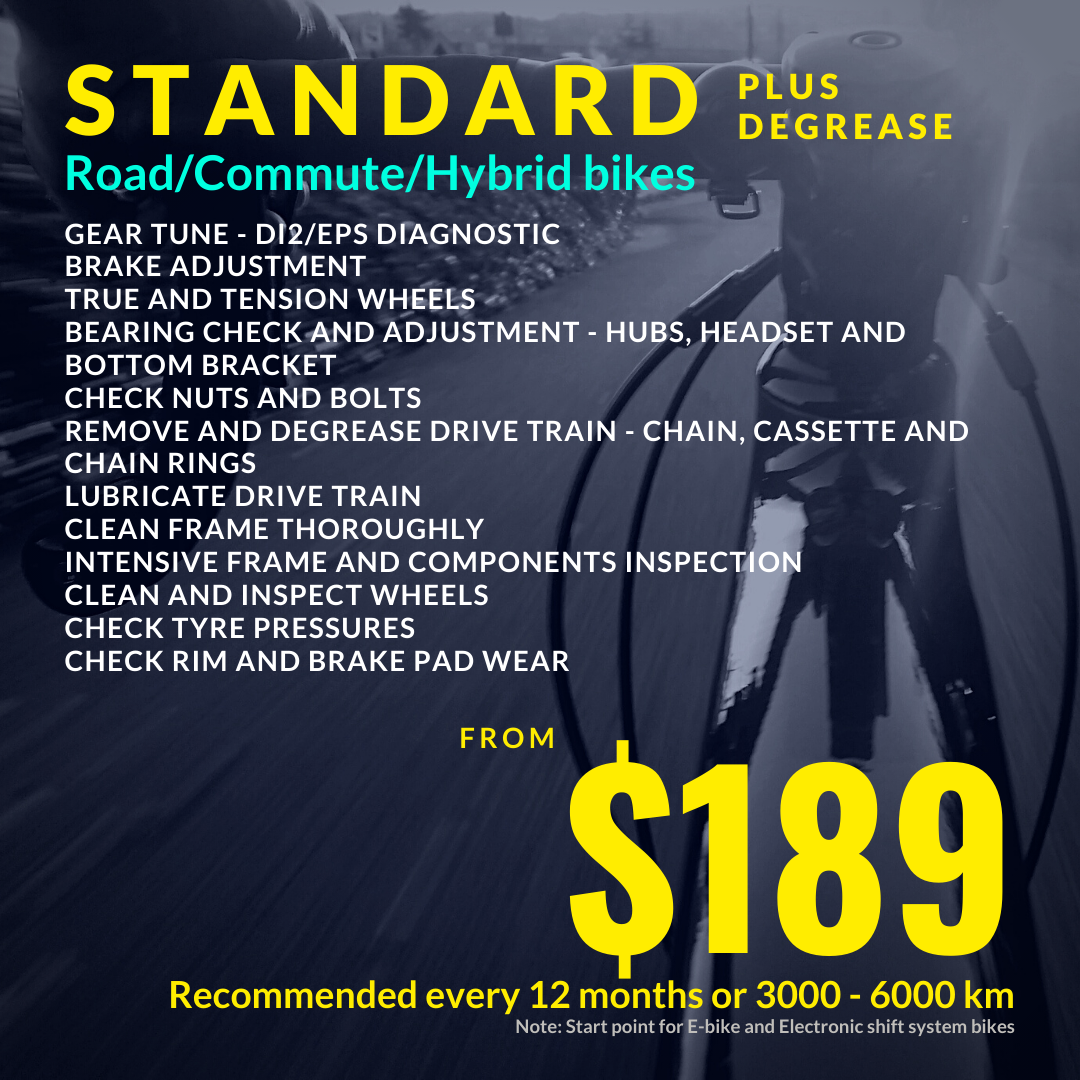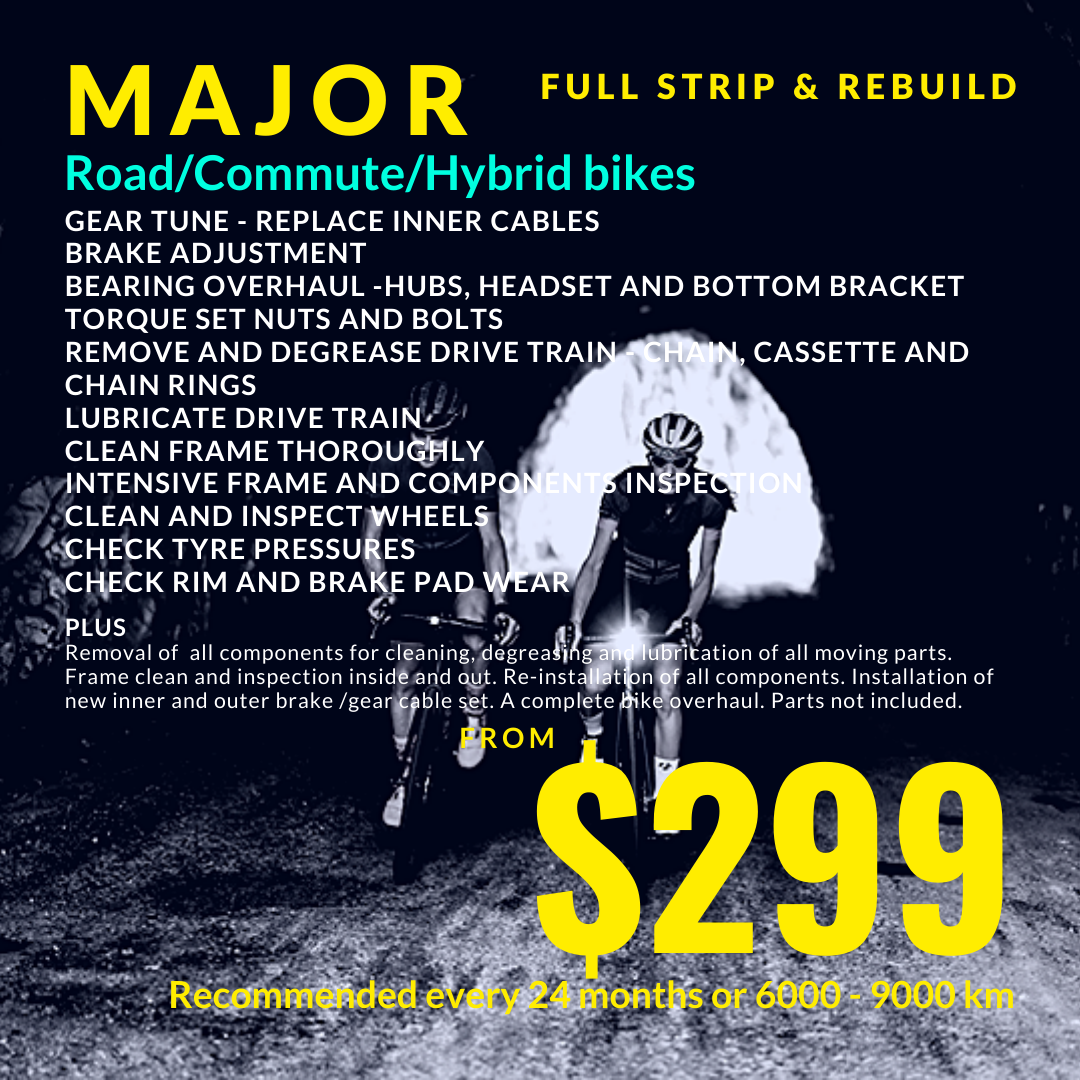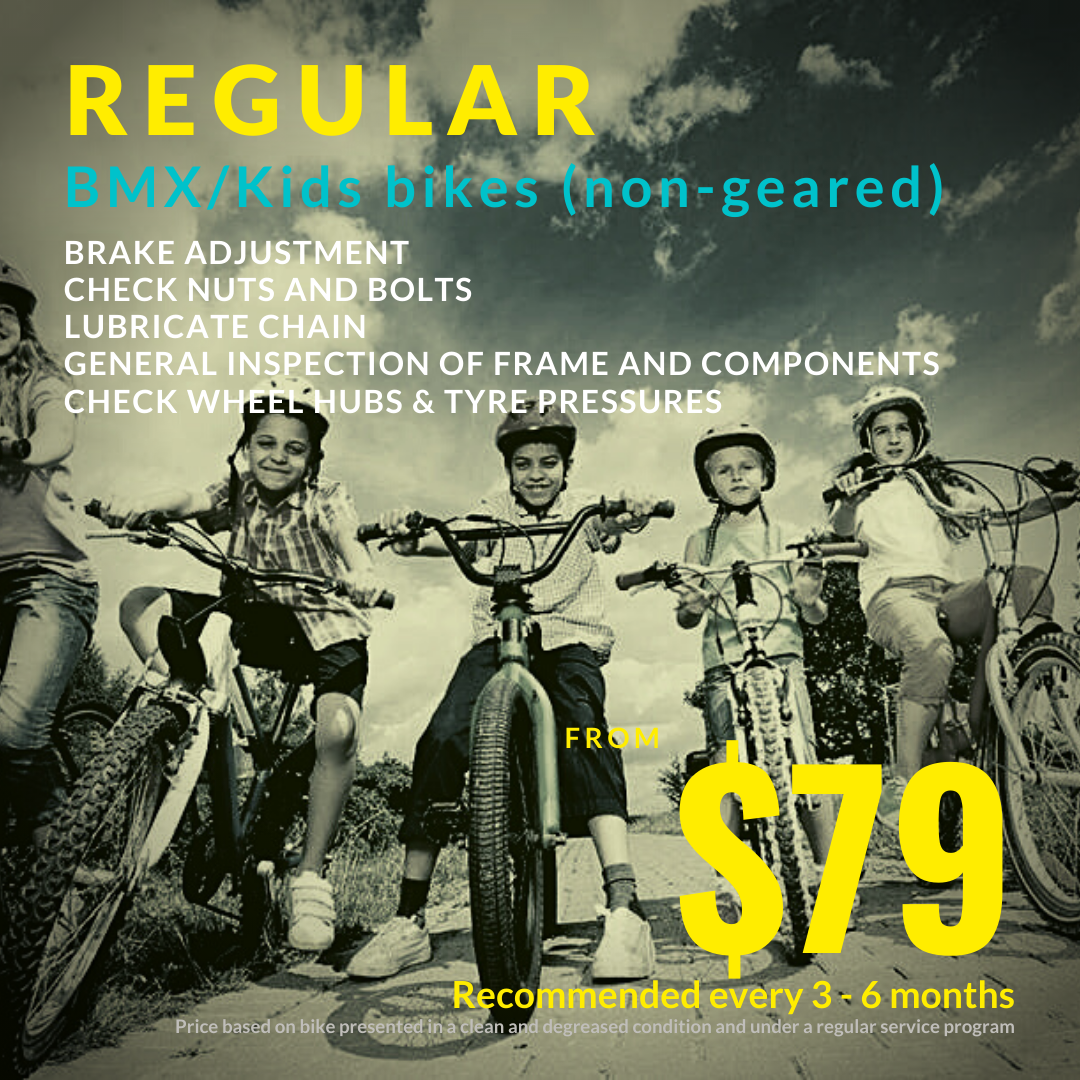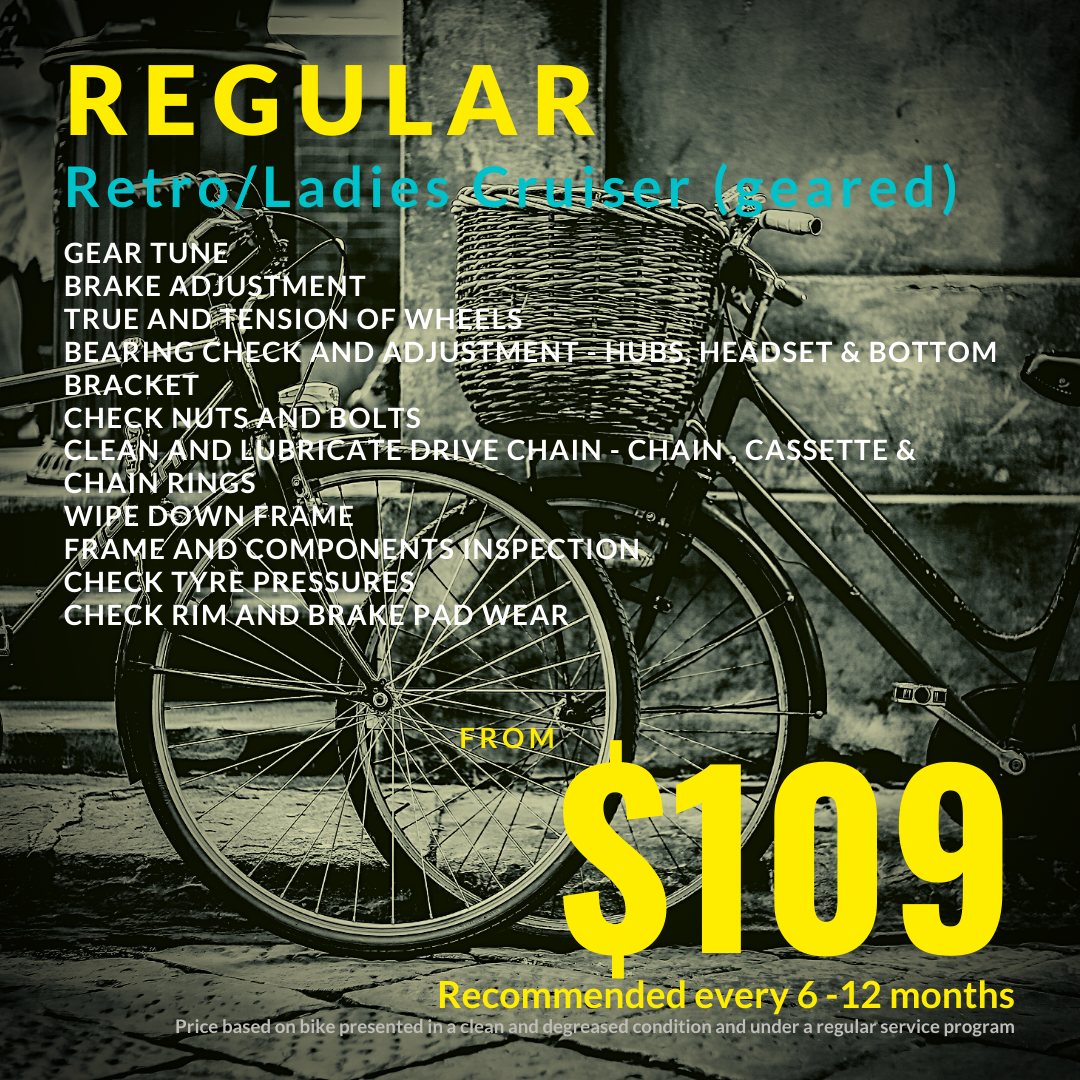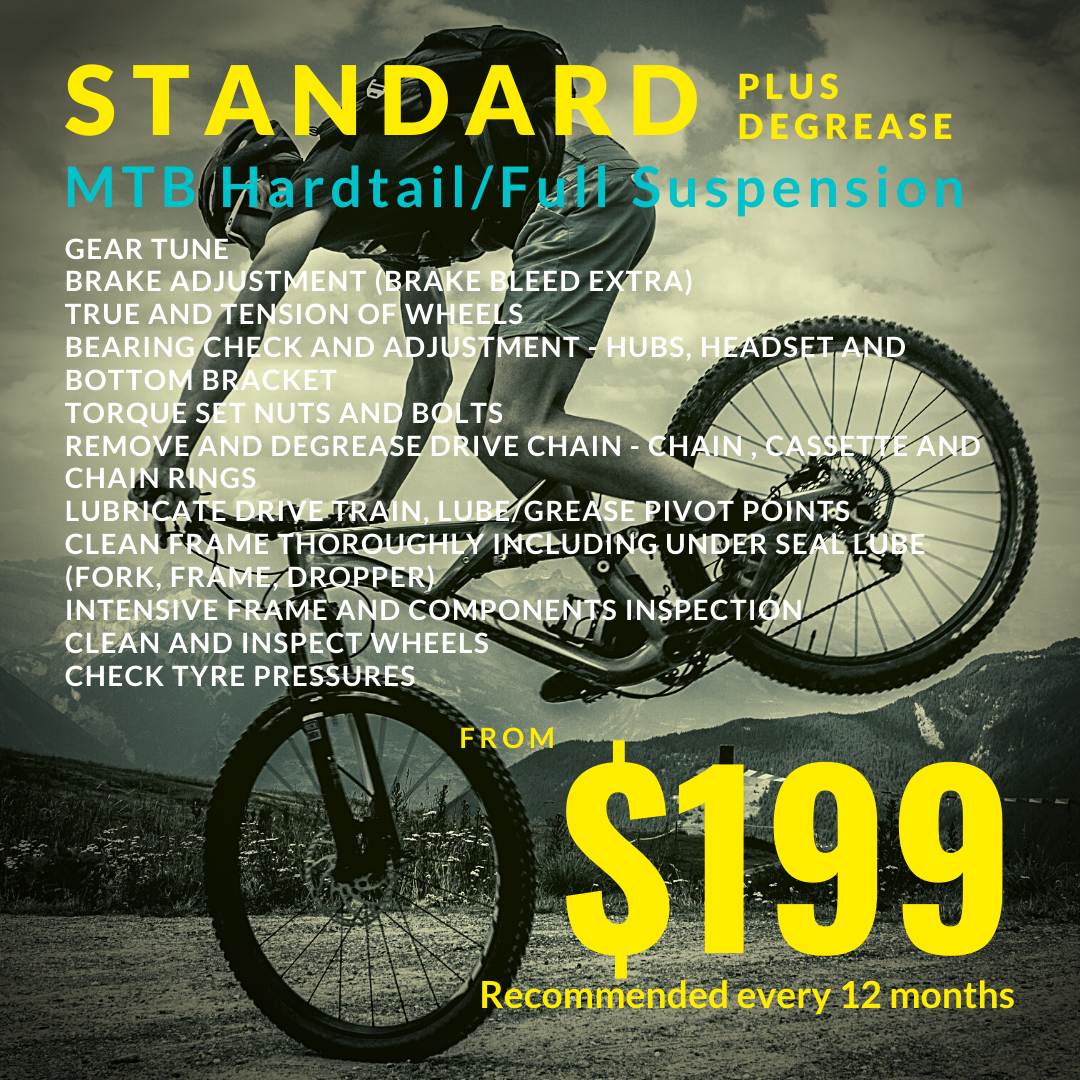 For e-bikes not purchased and assembled through a recognised Australian distributer, addtional fees may be applied.
Service/Repair/Diagnostics from $125
Puncture repairs from $55 + parts
additional repairs and maintenance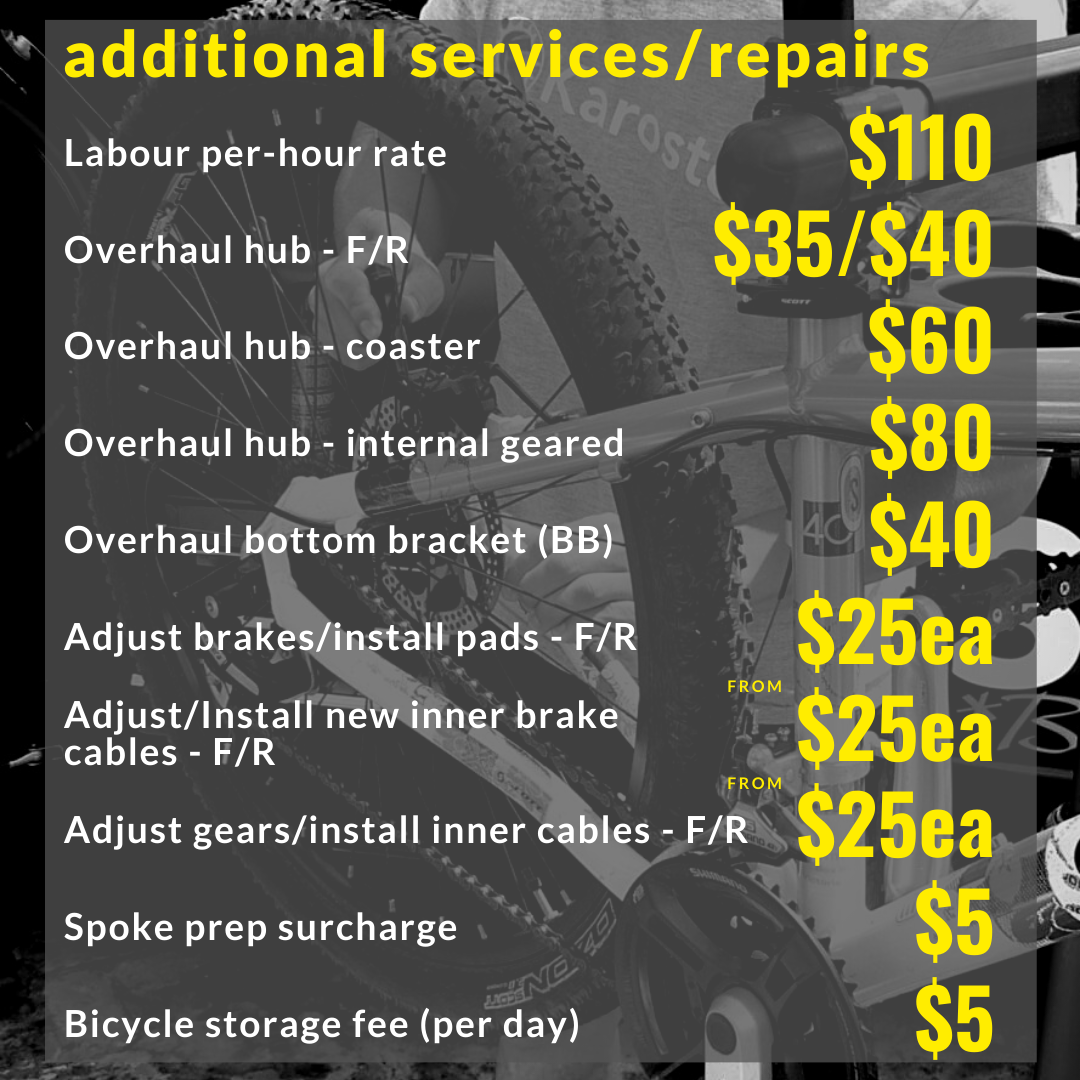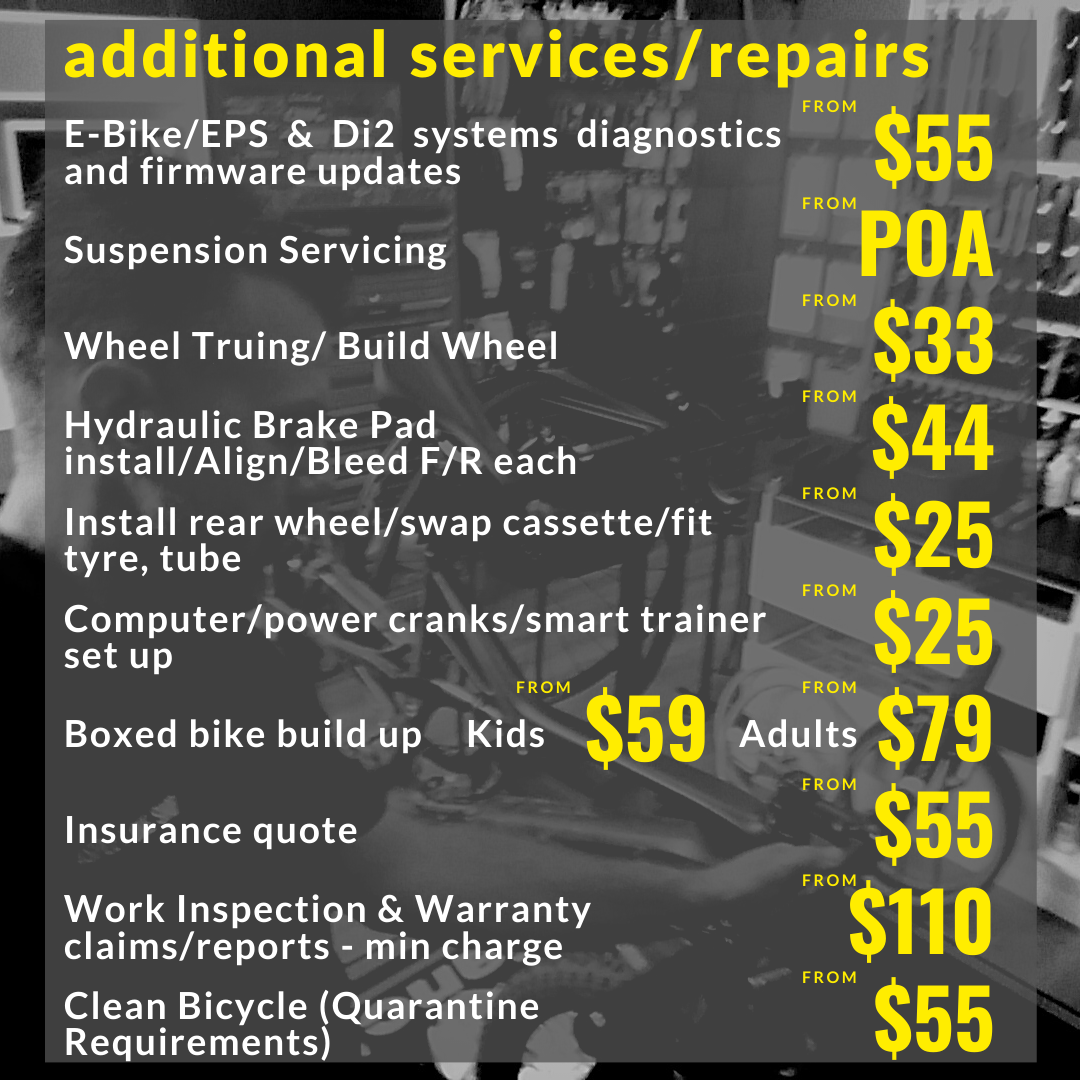 Our team are equipped and skilled to help with all types of work from basic repairs , wheel truing, suspension, power and electronic systems to full custom builds.

We service and repair a large range of make and model of bikes including e-bikes.

Fleet servicing – email details to workshop team

Call the shop for more information or to book your bikes next service